As many of you know I have been practicing law again for the last three or four years. It's been great getting back in the saddle, helping people solve their problems. And one of the most exciting things about practicing again is having discovered how much the legal profession has changed. Don't laugh, I mean it has changed for the better!
For consumers, a.k.a. clients, this is kind of a golden age when it comes to obtaining legal services. Why? First, there's so much more competition with having so many lawyers in the market – gool 'ole supply and demand. Second, it's now easier than ever to gain access to legal services due to the ability of lawyers to offer their services over the internet. Third and last but not least, mostly due to the first two reasons, professional legal services are also less expensive now, or at least they can be if you consider all of your alternatives.
But what has not changed is the importance of everyone having a proper will and other estate planning documents in place. Actually I'd say it'e even more important now than it has ever been. As we all know, whether we like it or not, the world keeps getting more and more complex as time goes by. And this includes the laws that people and companies must adhere to when it comes to matters that come up when/if you become incapacitated or, heaven forbid, pass away. Privacy and security of data are under attack by 'the bad guys' more than ever, and because of this the laws have rightly been changed to make the rules stricter when it comes to what people and companies can do with your private information and your financial resources if something terrible were to happen to you.
Basically, if you do not have the proper legal documents in place for when you die or if you become incapacitated, then the state has strict laws that determine how your affairs must be handled. Oftentimes things end up getting administered very differently than how you would have wanted them too. Likewise, these legally mandated actions by the state often end up causing your loved ones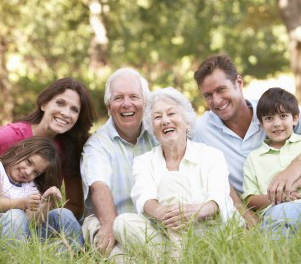 tremendous emotional stress and anguish, and these actions usually waste precious financial resources that could have been much better used by the people you care about the most.
Right now I am dealing with a great example of this, because I am in the middle of helping my mother take care of my grandfather's estate. Lucky for us my grandfather did have the right estate planning documents in place before he passed away. As I deal with all the issues that come up concerning bank accounts, investment accounts, life insurance policies, transferring titles, paying bills, etc. etc. it has become even clearer to me how important estate planning is.
If my grandfather had not been properly prepared we would be spending a whole lot more time, money and emotional energy on taking care of the things. We would have had to had an heirship proceeding. Someone would most likely have had to put up a large bond in order to be nominated as the executor or administrator of the estate. And the court would have been forced to be much more involved in the day-to-day details of what happens to the estate. Again, this would have been a ridiculous waste of time, money and emotional energy.
Because of all of this, I created TexasWillAttorney.com, a website dedicated to estate planning issues in Texas. My goal is to make it a go-to resource for Texans. Please feel free to drop by and take a look. And if you have any questions feel free to contact me any time.
Have a good one.